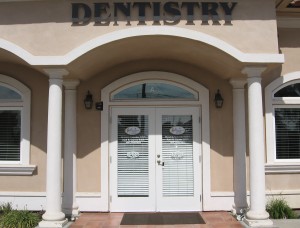 As some of you may have already heard, we have moved our dental practice to 620 West Main St. #A here in Santa Maria. Our new location is conveniently located less than half a mile from the Town Center Mall. We now have facilities which will allow us to see more patients without sacrificing the personal attention Dr. Silvera is well known for. We have also upgraded our computer systems to ensure we can serve you with the latest technology available.
One thing I can't tell you about is the new energy and atmosphere, because it is something you must experience for yourself. Many patients and colleagues have commented about the feel of the office and it has been nothing but positive. I must acknowledge and thank Dr. Hendrick Gonzalez, Dr. Ruth Garzon and the entire Santa Barbara Family Dentistry staff for allowing us to share space in their beautiful office.
We are still working with all dentists and medical doctors who require our assistance with specialty procedures and look forward to working with all dentists and medical doctors on the Central Coast. As members of the community we believe that teamwork and professional collaborations are essential to mutual success and top quality patient care. I would like to thank all of the dentists, medical doctors, and other professionals who have referred patients to our office, your confidence and recognition is greatly appreciated. I want to assure you that we will continue to assist your patients with the same high quality treatment they would expect from you; their primary provider of dental and health services.
We love our patients! We look forward to taking care of you and your family's dental needs. Our top priority is patients and their overall health and well being. We always enjoy meeting new people and helping every patient on an individual and personal basis. We wouldn't be here if it wasn't for our awesome patients and their support. Thanks! ☺